Shortly after Jase Yoder was born 5 years ago; his parents Jeremy and Cheryl Yoder experienced a devastation they had known before. At 8 days old, Jase was diagnosed with spinal muscular atrophy (SMA)—the same disease that had taken the life of his older sister Ariel.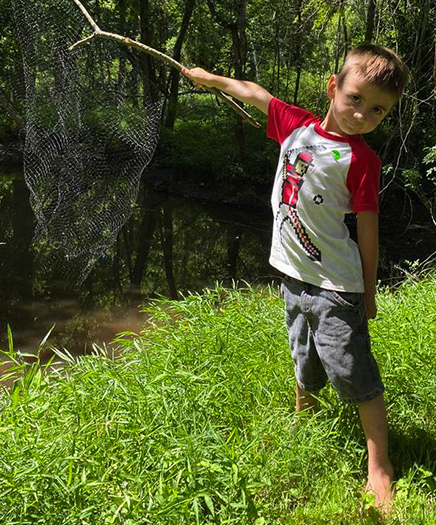 Spinal muscular atrophy (SMA) occurs when an individual has 2 copies of a mutated gene (1 from the mother and 1 from the father) causing them to develop a disorder that affects motor function. SMA typically occurs in approximately 1 in 10,000 live births, and about 1 of 50 people are carriers who have 1 copy of the mutated gene that they could pass down to their children.
Individuals with SMA don't produce enough survival motor neuron (SMN) protein. This is because they have a mutated or deleted survival motor neuron (SMN1) gene on both of 2 copies of the chromosome where the gene is located. Another gene, SMN2, makes the same protein, but not enough of it. SMN is critical for the survival of motor nerve cells in the spinal cord that send signals from the brain to the muscles. Without SMN, more and more of the nerve cells die. Over time fewer and then no signals are sent to the muscles. Muscles deteriorate and children either never gain, or lose, their ability to sit, stand, and walk and eventually cannot swallow or breathe. Without treatment, children with SMA Type 1 can have a life expectancy of a couple of months to 2 years.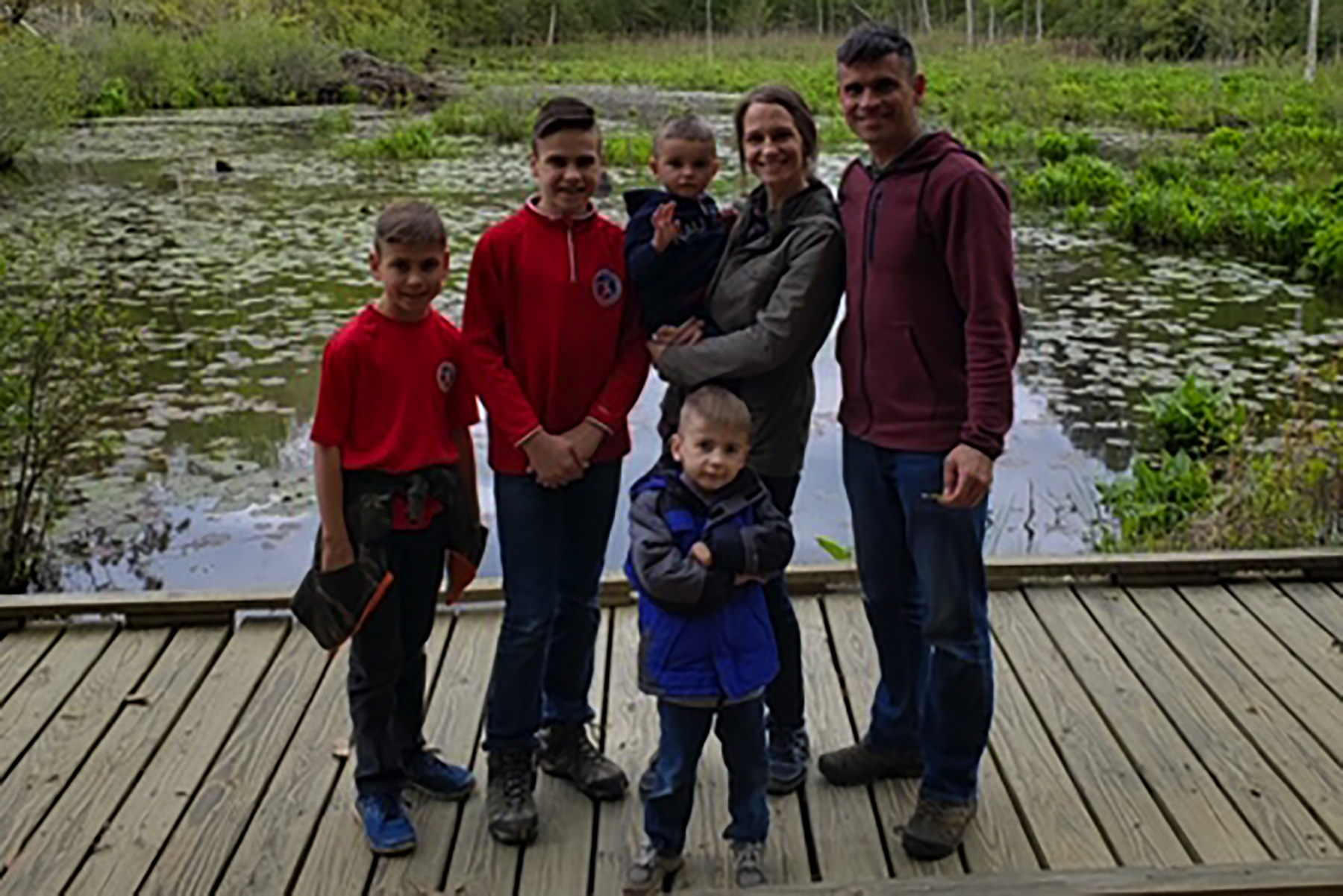 The Yoders had seen their daughter Ariel go through this and thought Jase's diagnosis meant the same for him. They spoke with their family and were ready for their new journey with Jase, who showed no noticeable issues at that point. When meeting with the neurologist who assessed Jase with genetic tests, the Yoders were expecting to send Jase to hospice eventually. Cheryl and Jeremy Yoder, however, were surprised to be told about the Nurture trial for nusinersen (Spinraza; Biogen Inc., Cambridge, MA) SMA treatment. They would need to travel to Chicago for trial participation and dosage.
Because the study was so new, the Yoders had no knowledge of the therapy, but they had high hopes for the treatment to be the miracle they needed for Jase's life. The Yoders were going through a whirlwind of concerns and optimism. They didn't know how the nusinersen would work exactly so they spent a lot of time understanding the trial and potential of the treatment.
Nusinersen is an intrathecal injection, or an injection into the fluid of the spine, by a specially trained health care provider. The treatment schedule begins with 4 initial loading doses; the first 3 occur every 2 weeks and the fourth is 30 days after the third dose. After these initial doses, nusinersen is administered in maintenance doses every 4 months.
Nusinersen is an antisense oligonucleotide (ASO) that binds to a specific sequence in the SMN2 gene product, making it produce more SMN than it usually would. The hope of the trial was that it would prevent Jase's (and other participants) spinal motor nerve cells from dying, keeping signals going to his muscles, and allowing him to learn to sit, stand, walk, and survive.
At just 18 days old, Jase received the first experimental dose of nusinersen into his spinal fluid. With the needed doses and regular physical therapy Jase continues to thrive and enjoy life with his family.
As it turned out, Jase surpassed expectations with nusinersen. He is able to walk, run, and jump on the trampoline. He has a lot of fun playing with friends and enjoying the fun, although he is still physically weaker than them. Jase is a very cheerful child who is a good sport and loves to see himself grow stronger. After vigorous exercise, having fun jumping on the trampoline, and physical therapy he loves to look in the mirror and see how big his muscles get when he flexes them.
Cure SMA organization (CureSMA) is a source of support for the Yoders as well as their church and family. They have been able to make connections within their community. The CureSMA mission is to "lead the way to a world without SMA, the number one genetic cause of death for infants. We fund and direct comprehensive research that drives breakthroughs in treatment and care, and we provide families the support they need for today."
Life with nusinersen and physical therapy has given Jase a chance at thriving, meeting milestones, living a life where he is able to walk and run. The Yoders' hope for Jase's future is for him to live a long and healthy life.
Cheryl Yoder advises other parents with children with SMA to enjoy life with your child. To the Yoders, all life is very precious and both Ariel and Jase were a gift to the family and their entire experience with both children has been a journey to help maintain peace in their lives.
To learn more about the Yoder's journey and how nusinersen works, view "The Gene." You can watch the segment on Jase and his family here.